he ideal worry-free option. Add unlimited data and never think twice about streaming, gaming, conferencing, working, file sharing or any other internet usage.This plan is built just for Wave's high speed, high data needs customers.
Get high-speed internet connectivity for your home or office usage at a competitive price. We have a dedicated team of engineers to cater for your needs and minimise any downtime or issues that may arise in the course of your operation.
We have a wired a series of buildings in the CBD among them being Bihi Towers and Hughes Building. Following is a list of building we have connectivity in the CBD and Nairobi at large.
For home users we have been extending our cables to residential projects and apartments. Those that have benefited include Nyayo Estate, Green Gardens, Al Mubarak Estate, Eastleigh and its environs.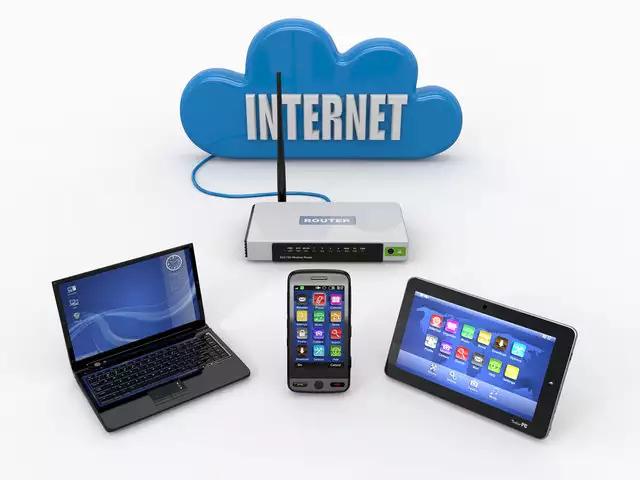 Dedicated Bandwidth
Dedicated bandwidth is bandwidth that's reserved solely for the use of one subscriber, usually a business
The ring-fencing of the bandwidth ensures that the business always gets the same high data throughput, regardless of what other subscribers may do with their connections. Unlike broadband connections, there's no drop in data throughput at peak times.
Dedicated bandwidth is usually symmetrical. This means that the connection can send and receive data at the same high speed.
Such connections offer more than just a high & predictable rate of data throughout. They tend to provide low delays in data transmission (latency) and low variations in that delay (jitter). The cost of a dedicated connection depends on the location being connected and the amount of bandwidth require
Connected Premises & Buildings
| BUILDING NAME | LOCATION |
| --- | --- |
| ROYAL OFFICE | WESTLANDS |
| CITADEL-BCS | WESTLANDS |
| SOLITON PARK | EMBAKASI |
| NAIROBI GOSPEL BTS | HURLIGHAM |
| CITADEL 2ND ENTRY -BCS | WESTLANDS |
| PARKSIDE BCS | MOMBASA ROAD |
| CIC PLAZA | CIC PLAZA |
| TOWN HOUSE | CBD |
| RAHIMTULLA TOWER | RAHIMTULLA TOWER |
| BCS-GATEWAY COMMUNICATION | RAHIMTULLA TOWER |
| GATEWAY PARK | GATEWAY PARK |
| CBD-LOITA HOUSE | CBD-LOITA HOUSE |
| LONHRO HOUSE | EMBAKASI KPLC |
| MADINA HALL | EASTLEIGH |
| KPA | OFF MOMBASA ROAD |
| NBK HQ | HARAMBEE AVENUE |
| BRUCE HOUSE CBD | MOMBASA ROAD |
| TESPOK | BRUCE HOUSE CBD |
| EASTLEIGN MALL | EASTLEIGH |
| TIA | REHANI HOUSE |
| ROYAL OFFICE 2ND ENTRY | WESTLANDS |
| USIU | THIKA ROAD |
| SOIN ARCADE | WESTLANDS |
| REHANI HOUSE | CBD |
| TELEPOSTA | CBD |
| BAZAAR | CBD |
| MAYFAIR | PARKLANDS |
| AMCO | LIMURU ROAD |
| KENYA RE TOWERS | UPPER-HILL |
| ACHARYA BUILDING | CBD |
| TRANSCOM HOUSE | COMMUNITY |
| TAJ MALL | NORTH AIRPORT ROAD |
| PRUDENTIAL HOUSE | CBD |
| JONATHAN COURT | NGONG ROAD |
| KENYA METROLOGICAL DEPARTMENT | NGONG ROAD |
| D.R.S.S | SOUTH C |
| GEOLOGY HQ | MACHAKOS ROAD |
| SUNRISE MALL | EASTLEIGH |
| BIANCA VILLA | HATHERU ROAD |
| YALA TOWERS | CBD |
| RED COMPLEX | MOMBASA ROAD |
| SAMEER PARK | MOMBASA ROAD |
| SAFARI PLAZA | EASTLEIGH |
| CFC STANBIC HQ | WESTLANDS ROAD |
| BOSSCOM CAFE 6TH | EASTLEIGH |
| ST ELLIS | CBD |
| VILLAGE MARKET | LIMURU ROAD |
| KENCOM | CBD |
| CBA HOUSE | CBD |
| NHIF BUILDING | COMMUNITY |
| WILSON AIRPORT | LANGATA ROAD |
| OLD MUTUAL | CBD |
| KCB GIGIRI | GIGIRI |
| BARAKA BAZAAR | EASTLEIGH |
| CHANCERY HOUSE | VALLEY ROAD |
| CROWNE PLAZA | UPPERHILL |
| PHOENIX HOUSE | CBD |
| S.C.C | WESTLANDS |
| NEMA HQ | SOUTH C |
| TRANSNATIONAL PLAZA | CBD |
10 MBPS

Fibre Connectivity
Free Router
Free Installation
24/7 Support
KES3,448.85/MO
20 MBPS
Fibre Connectivity
Free Router
Free Installation
24/7 Support
KES4,598.85/MO
40 MBPS
Fibre Connectivity
Free Router
Free Installation
24/7 Support
KES10,348.85/MO
5 MBPS
Fibre Connectivity
Free Router
24/7 Support
KES 5,748.85/MO
10 MBPS
Fibre Connectivity
Free Router
24/7 Support
KES9,198.85/MO
15 MBPS
Fibre Connectivity
Free Router
24/7 Support
KES12,648.85/MO
20 MBPS
Fibre Connectivity
Free Router
24/7 Support
KES16,098.85/MO
40 MBPS
Fibre Connectivity
Free Router
24/7 Support
KES24,148.85/MO